About Us
Chamber Food & Entertainment Private Limited, a parent company currently managing a chains companies, has more than 20 years of experience in Food & Beverage operation & consultancy.
Our current portfolio of establishments includes Cafe & Bistro outlets The Chamber @ Robertson Walk and Capital Square, The Open Grill, an open-kitchen concept restaurant with a contemporary take on the classic European menu, Auntie Rosie, an authentic halal Nasi Padang eatery highly popular in the CBD. On top of operating Food Courts I,II, III, V& Maintenance Base in the Ports of Singapore Authority (PSA) for the past nine years, the founders of the company has had experience operating food courts in Mapletree Industrial Hub, Orchard Promenade, (13,000 sqft) and Millennia Walk (25,000 sqft) and providing consultancy advice for food court operations in ITE College East (Simei) Campus.
The Chamber @ Robertson Walk
Established and patented in year 1998, Chamber Food & Entertainment's vision is to create a unique drinking and dining experience for both Singaporean and Tourist. Aims to transcend the boundaries of conventional service and entertainment by providing unparalleled experiences.
The Chamber @ Robertson Walk has quickly gained reputation as a hangout of choice for soccer fanatics. Match nights are exceptionally exciting and lively, when hordes of soccer fanatics chant and chorus to the highs and lows of the game. Nothing quite beats the experience of enjoying a chilled beer while egging on your team amidst a roaring crowd of like-minded soccer enthusiasts.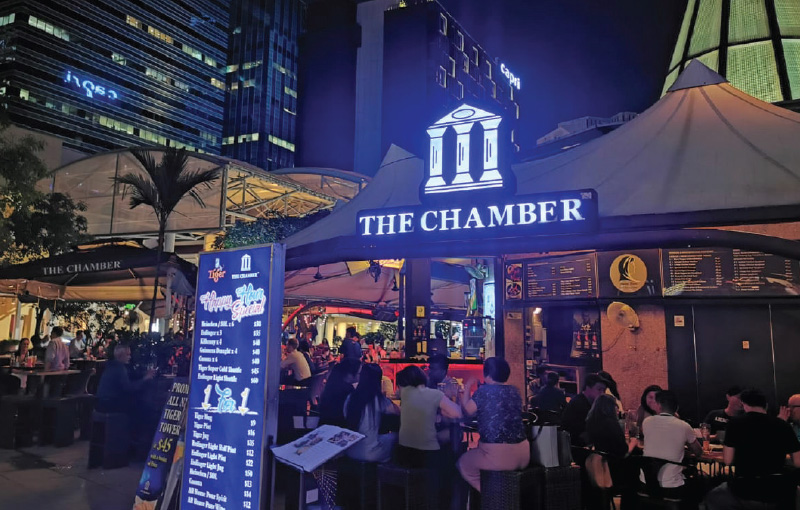 The Chamber @ Capital Square
Global Alliance Holdings Pte Ltd established in year 2003, along with Marquee at Capital Square. The Chamber @ Capital Square took over the 7 years old Marquee when it underwent a complete makeover in 2010.
The Chamber @ Capital Square also plays host to flocks of football fans roaming in on weekends to catch live football matches. Visitors may notice The Chamber @ Capital Square distinct glass-spike roof as they tread down the stretch. The canopy structure contrasts delicately with the surrounding eclecticism and draw crowds of this charming venue.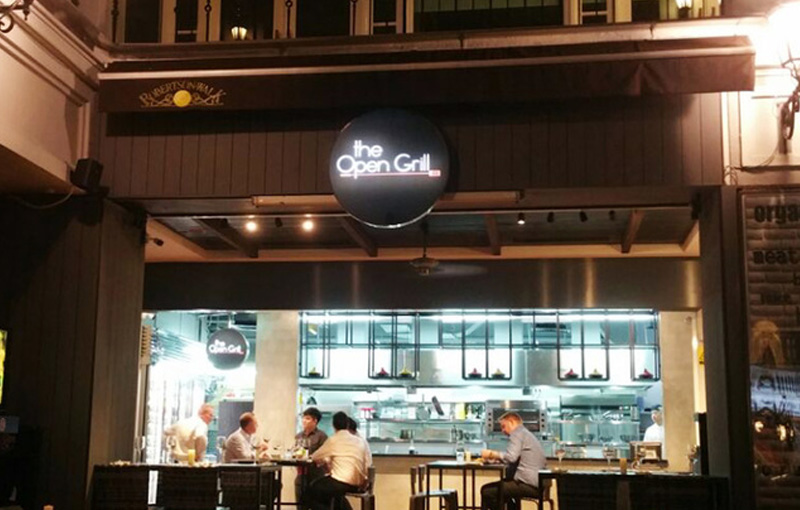 The Open Grill @ Robertson Walk
Chamber Food & Entertainment's latest brain child, The Open Grill located at Robertson Walk courtyard, is anchored upon a contemporary take on the classic European menu- one that packs an explosion of flavours with an exotic flair. From provocative French nuances, flavour-rich Mediterranean grilling styles, fresh from the bay Australian selections to the refreshing Asian finishing touches.
The Open Grill's black-and-white tiled interior exudes a sleek grandeur that's timeless and elegant. The minimalistic approach plays backdrop to its centrepiece- the showcase kitchen, where the meticulous preparation of the team takes place, and boasts a spectacle of culinary techniques.
With an emphasis on grill preparation, the luscious appeal of flame charred cuisine ignites the senses and enhances the dining experience.
The Open Grill shall pride itself as the perfect venue for food enthusiasts seeking refreshing tastes, yet hoping to do away with the highbrow-ed hassle characterized by modern fusion cuisine. With hearty portions from a selection of the finest ingredients, it is truly a wholesome and down-to-earth experience that leaves the restaurant's exposition to the honesty of its delightful culinary offerings.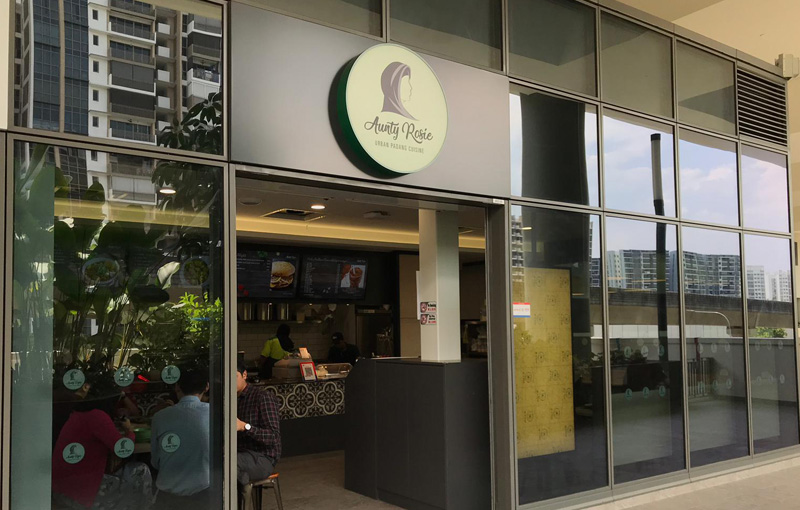 Aunty Rosie Urban Padang
The Lunch Nasi Padang at Chamber Capital Square is a hot favorite and draws a sizable CBD lunch crowd.
This led to the inception of Auntie Rosie's Urban Padang, with menu nuanced to cater to popular tastes.
Auntie Rosie's flagship store at Seng Kang Hospital was opened in April 2019, and has 5 outlets underway to launch at PSA food courts.
We envision a halal-certified eatery for the different ethnic groups to come together and "share" their cultural experiences. Much like a musical piece, Auntie Rosie's Urban Padang eatery,takes center-stage in the medley of flavors unique to the cuisine of each ethnic group
Our menu offers a harmony of popular local favorites in an upbeat environment that provides the vibe of popular 'hipster' cafes, at economic prices
PSA Food Court @ Pasir Panjang
Food Sense Pte Ltd has been operating as the sole operator for 2 food courts. Spanning more than 6,000 square feet in area, the air-conditioned premise services some 8,000 patrons on a daily basis, around the clock. The clientele base consists of transiting sailors, sea crews as well as the staff contractors of PSA.
The canteen is located in the main office building which also functions as transit interchange for the various sections of the port. To remain attractive to the large pool of patrons,it provides a variety of offering which cater to various dietary needs and preferences, consisting of 6 stalls and a mini-mart.
The Chamber @ Robertson Walk / The Open Grill
Sunday – Thursday – 4pm- 1am
Friday, Saturday and Eve of Public Holiday – 4pm – 2am
The Chamber @ Capital Square
Monday – Thursday – 11am -1am (lunch 11am – 2pm)
Friday – 11am – 2am (lunch 11am – 2pm)
Saturday – 5pm – 2am
Sunday – 5pm – 1am
Every Eve of Public Holiday closes at 2am
Closed on Public Holiday
Aunty Rosie Urban Padang @ Seng Kang General Hospital
Monday – Saturday – 6.30am – 6.30pm
Close on Sunday and Public Holiday
Drop Us a Line
Don't be shy. Let us know if you have any questions!