Chamber Group of Companies, managing a chain of 7 companies that has rounded more than 20 years of experience in managing and operating food establishments across diverse offerings.
A cosy bar that housed you through countless nights of partying with whisky brands and bottomless glasses of pinots. Just sit back and watch your favourites on large screens, televised entertainment on both rugby and football for many.
The Chamber Holds a deep respect for the food cooked daily by preparing them with locally sourced produce for that tasty recipe to pair both brew and wine lovers to perfection.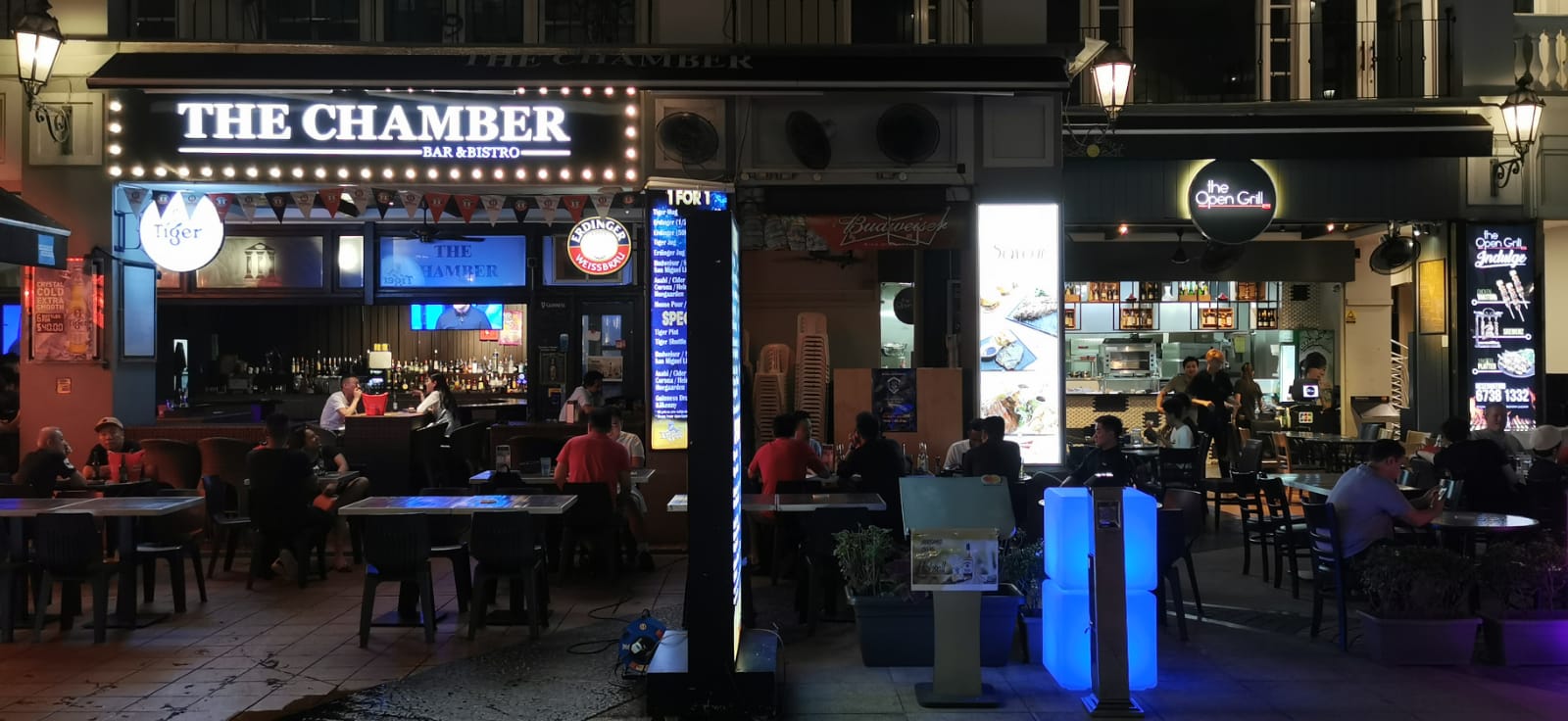 Fresh Ingredient, Tasty Meals
200 Days Grain-Fed Ribeye "Stockyard"
Daily stocked Grain-Feb Ribeye, for fresh and tenderness, paired with a glass of vintage Shiras. You can definitely impress your guest to a sumptuous yet elegant dining experiences under the glazing stars of our outdoor seating. Don't forget to indicate your preferred cooked style.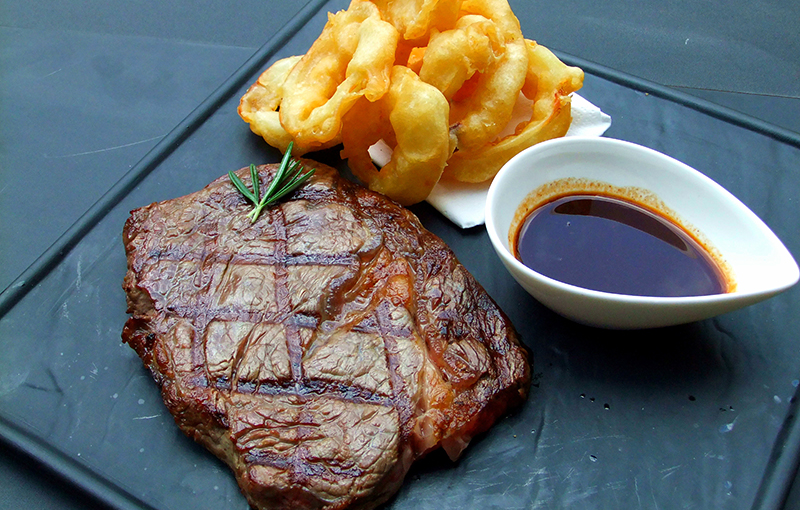 Fancy a trip to Brazil for their Canivorous buffet? Fret not, take a trip down to have your heart and tummy filled with our iconic Skewerz, skewed with love and passions that makes you feel like you are in Brazil. Cook with top selected ingredients, this dish cannot be less perfect with a Pint of Draft Beer, just like in Brazil.
Roasted Barramundi with Bak Choy, Light Soya Broth & Herb Salad
Lighten up your Dinner with our freshly picked Barramundi Fillet served with fresh green bak choy, this dish completes your healthy routine for the day. Nicely roasted to perfection that gives you the succulent with every bite. Pair this dish with your favorite white wine and dive into the classy evening dining with your love ones.
Crispy Pork Belly with Gula Melaka Dressing
Crunch…Crunch…Crunch… This is the sound of crispy Pork Belly we are serving you tonight. Challenge yourself how many crunches can you make with our crunchy Pork Belly. This dish is so crunchy, it might break your glamorous eating style. Well, why not since we are having a night of fun with friends and beers.
Homemade Otah with Omelette & Toast
What's your level of spiciness you can take? Find out by trying our Homemade Otah that some may find it spicy and others not. Served with lightly toast bread and omelette, this is a perfect dish for otah lovers. Don't forget to standby a few glasses of water just in case.
Chamber Specialty Chicken Wings with Devil's Sambal
Hold your wings, this is none other but the perfectly marinated wings you'll ever tasted. So tender and juicy inside, this dish is just the perfect couple with our Ice Cold Beer in stall. Dip into the Devil's pit, an extraordinary Sambal that will sent you through the burning hot sensation. Warning! Not for the light hearted and unskilled spicy-rean.
Nasi Padang Beef/Mutton Rendang
Tik Tok Chime.. The clock strike Noon – Swing over to our Chamber @ Capital Square where we house our cozy Auntie Rosie corner that serve up hearty lunch meals. Our Iconic Auntie Rosie Rendang will awake all your food senses with over 30 ingredients Stewed over night to perfections. Psst, we are located in other areas too. Auntie Rosie @ Seng kang General Hospital level 2 , Port of Singapore Authority (PSA) Food Courts and Sembcorp Food Centre.
The Chamber @ Robertson Walk / The Open Grill
Sunday – Thursday – 4pm- 1am
Friday, Saturday and Eve of Public Holiday – 4pm – 2am
The Chamber @ Capital Square
Monday – Thursday – 11am -1am (lunch 11am – 2pm)
Friday – 11am – 2am (lunch 11am – 2pm)
Saturday – 5pm – 2am
Sunday – 5pm – 1am
Every Eve of Public Holiday closes at 2am
Closed on Public Holiday
Aunty Rosie Urban Padang @ Seng Kang General Hospital
Monday – Saturday – 6.30am – 6.30pm
Close on Sunday and Public Holiday
Drop Us a Line
Don't be shy. Let us know if you have any questions!